All offers
Holidays in Rimini? Relaxation guaranteed and insured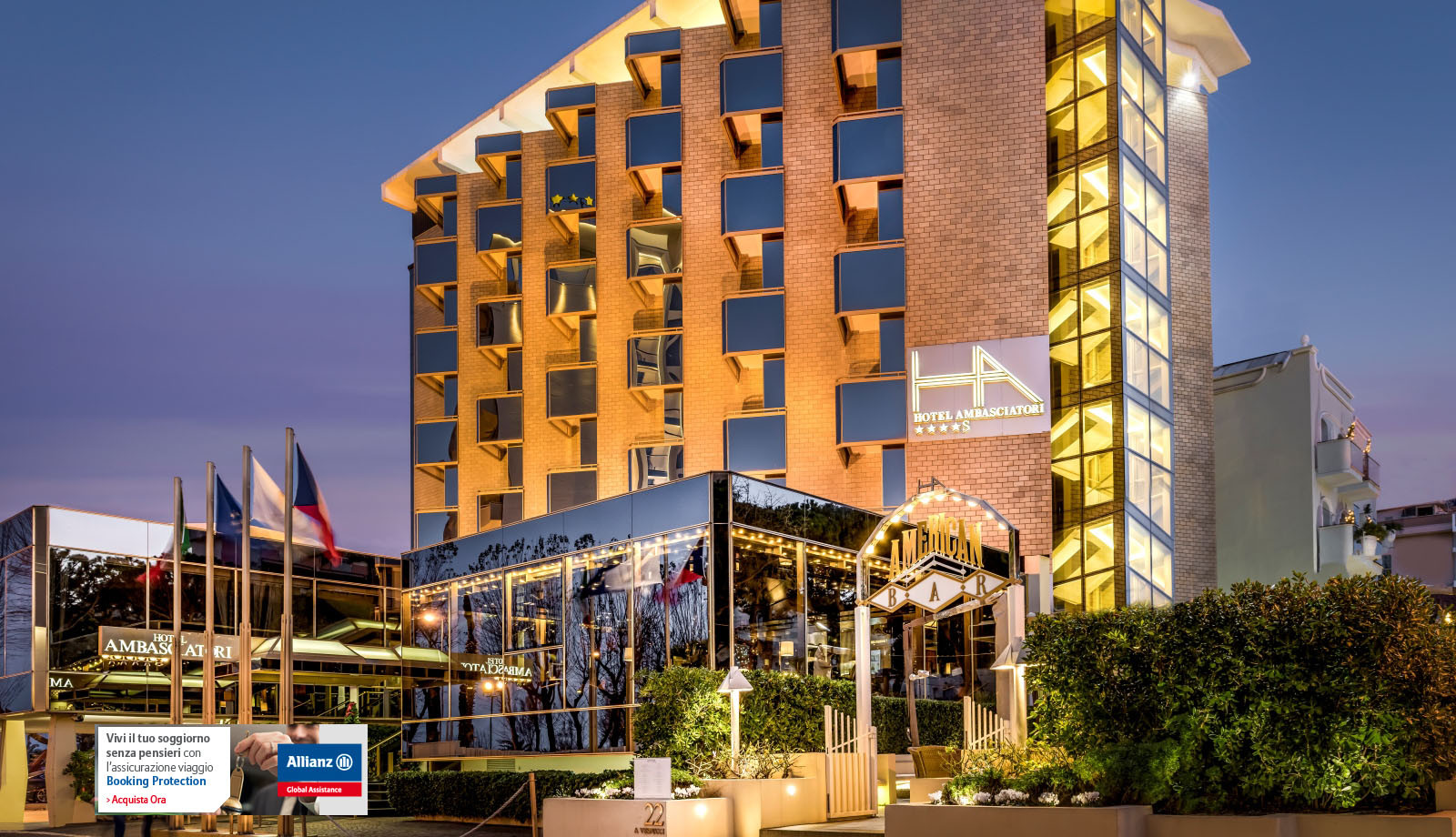 Ambasciatori Hotel Rimini and Allianz Insurance: Holidays safe and insured!
Booking a hotel in Rimini for your next holidays or for a weekend a few weeks in advance will certainly save you money. Often, however, there is the fear of losing the deposit in case of cancellation, other times the company you work for (or a lot of work if you are the owner) allows you to confirm your holidays only a short time before.
Hotel Ambasciatori Rimini and Allianz Insurance have thought of all these things!
With a small part of what you will save by booking in advance you can secure your booking with Allianz Global Assistance. Click on the Allianz image, you will be directed to the protected page where you can secure your booking from cancellations or changes of date, or guarantee all the necessary coverage upon reaching your destination (24h assistance, medical expenses).

You can choose between two different types of protecion for your holiday in Rimini, Allianz Booking Protection Cancellation and Allianz Booking Protection Travel Cancellation and Assistance. In just a few minues you will be protected, insured and all with the convenience of doing it all from the comfort of your home.
Get your insurance started after confirming your booking in order to protect your holidays!
Link >> https://www.aga-affiliate.it/eng/htlambasciatori
We are always available for further information, please contact us!
Hotel Ambasciatori Rimini
Tel. + 39 0541 55561 – info@hotelambasciatori.it
Insured Holidays
discover it!
Request a free quote For this offer